We believe that a collaborative partnership between parents and educators is essential in ensuring that all our students at WAIS succeed. This partnership is an important part of providing an excellent and enriching academic experience for all our Wildcats. Through our collaborative spirit we can share ideas about programs and activities that benefit our students and build a strong school community. We invite you to join the PTA as we not only work together to enrich the lives of all our students, but also ensure that our entire school community thrives.
We welcome your membership and encourage you to join. If you have any questions please contact us at, president@waispta.org
I

f you already have a Membership Toolkit account with another organization,

you can use the same log-in here

.
Need more information?
Register/Login
---
---
---
---
---
---



Life is full of ups and downs. It is normal for our emotional state to change on a day-to-day basis and in periods throughout our lives. When our minds are healthy and strong, we are more resilient to life's challenges, able to use healthy coping methods, have better relationships, and maintain our overall health and well-being. That's why it is important to be proactive about our mental health!

National PTA has developed the PTA Healthy Minds Program to help families make mental health an everyday priority. Check out the resources on our 'prograns' web page, including informational and activity resources directly for families
---
---
---
---
Why donate?
To Support our School - 100% of your Write A Check donation goes directly to WAIS and supports our students and staff.



To Enrich Learning - Every year WAIS WISH LIST is filled by your Write A Check donations.



To Expand Learning - Your Write a Check donation supports programs at WAIS that help expand our students' understanding of math, science, art, languages and the world beyond the classroom.
Please consider making a donation today, and don't forget to check if your workplace offers a corporate matching program.
Click here to make a donation. If you wish, you may also drop off your donation at the WAIS front office. We value contributions in any amount.
All donations are greatly appreciated and tax deductible!

 
---
---








---
---
---
---
---
---
---
---
---
---
---
---
---
---
---
Join WAIS PTA

Make a Donation to WAIS PTA

Attend WAIS PTA Meetings

Volunteer

Sign up to Chair a Committee

Attend Donuts with Directors

Register as a SBISD Volunteer
---
---
REGISTER TODAY TO BE AN SBISD VOLUNTEER FOR THE 2022-23 SCHOOL YEAR
The 2022-23 SBISD volunteer application is now open! We are excited to welcome volunteers back for another great year and look forward to seeing you on campus. Apply now to Volunteer on your home campus. To Volunteer at Westchester Academy you must complete the SBISD volunteer application.
Click here for the volunteer application: English / Spanish.
As a reminder, all volunteers must register and gain approval before starting volunteer service each year. If you were approved to volunteer during the 2021-22 school year, your status is only valid until October 1, 2022. After that point, all returning volunteers need to be re-registered and approved for the 2022-23 school year.
Please note: Volunteers who apply using a valid email address will automatically receive an email from SBISD once you are approved to volunteer.
Thank you for being an SBISD Volunteer. We value your service and the impact it has on every SBISD child.
The SBISD Community Engagement Team
Questions?
713-251-2460
---
Regístrese para ser un voluntario en SBISD para el año escolar 2022-23
¡La aplicación para ser voluntario en SBISD para el año escolar 2022-23 está abierta! Estamos emocionados de dar la bienvenida a todos nuestros voluntarios para otro año exitoso y esperamos verlos en las escuelas. ¡Llene su solicitud hoy ! Para ser voluntario en Westchester Academy, debe completar la solicitud de voluntario de SBISD.
Haga clic aquí para accesar la aplicación de voluntario: Ingles / Español.
Le recordamos que todos los voluntarios deben registrarse y obtener una aprobación antes de iniciar su servicio voluntario cada año. Si usted fue aprobado para ser voluntario durante el año escolar 2021-22, su estatus es válido hasta el 1 de octubre de 2022. Después de ese día, todos los voluntarios que regresen necesitan ser registrados y autorizados nuevamente, para el año escolar 2022-23. Tenga en cuenta: Los voluntarios que presenten su aplicación utilizando una dirección de correo electrónico válida, recibirán automáticamente un correo electrónico de SBISD una vez que sea aprobado para ser voluntario.
Gracias por ser un voluntario de SBISD. Valoramos su servicio e impacto que tiene en todos los niño en SBISD.
El equipo de involucro comunitario de SBISD
¿Preguntas? Contáctenos al 713-251-2460 o partner@springbranchisd.com
---
---


---
---
This website is your resource for finding PTA information from volunteer opportunities and spirit wear to meeting minutes and budget decisions. Quite a lot of the content is restricted to members of WAIS PTA. To join, click the link above. If you already joined in person (thank you!) and are struggling with access, please contact us a

t hello@waispta.org

or

president@waispta.org
Support Westchester Academy for International Studies PTA

Go to smile.amazon.com
When you shop at smile.amazon.com,
Amazon donates to the WAIS PTA.
---
WAIS PTA Randalls Good Neighbor Number: 9179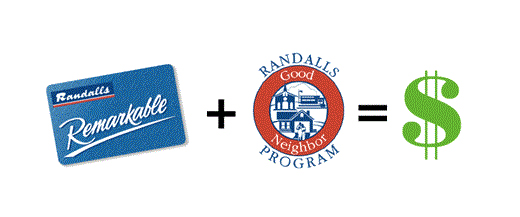 Link our Good Neighbor Number to your Randalls Remarkable card and help us raise funds for the WAIS PTA when you shop!
Bell Schedules
Sponsors
Your logo could be here! Contact our Community Chair to be a sponsor today.